You may feel orthodontics is expensive, but it is more affordable than you think. If you are searching for an affordable orthodontist in Oakdale, CA, consider the expert team at Pezoldt Orthodontics. The professional staff is committed to finding a treatment plan and options that fit your lifestyle and budget. The staff can help with insurance coverage, and the office even offers payment plans.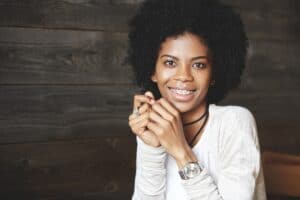 Importance of Orthodontic Care
As you look for an affordable orthodontist in Oakdale, California, remember how important orthodontic treatment is for healthy teeth. Teeth alignment helps prevent jaw issues later in life because the teeth and the jaw line up as they should. Also, straight teeth are easier to clean. Because the teeth are easier to clean, you can avoid issues with cavities and gum disease. Another result of orthodontics is the confidence that comes from having a smile that makes you feel proud. Pezoldt Orthodontics can help put that smile on your face with its affordable care.
How Early Should You Search for an Affordable Orthodontist in Oakdale, CA?
Your dentist may have talked to you about having your child see an orthodontist around age 7. At this age, an orthodontist can look for problems before they have an impact on adult teeth. Knowing what troubles are coming helps by allowing you to be prepared with upcoming treatment. Orthodontic care usually does not begin until adult teeth are pushing through, but there may be exceptions.
Pezoldt Orthodontics can help by working out a future plan of treatment while your child is still younger. This is one of the many reasons it is the best affordable orthodontist office in Oakdale, CA.
Orthodontic Treatment Options
Pezoldt Orthodontics has a variety of options for orthodontic care. After you have your initial free consultation, Dr. Pezoldt will talk about your orthodontic goals and lay out a treatment plan. You will likely have options, including Invisalign, traditional braces, or even clear braces. Dr. Pezoldt will ensure you have a treatment plan that meets your needs and puts you on a path toward a confident smile.
If you want to see an affordable orthodontist in Oakdale, CA, your journey should begin at Pezoldt Orthodontics. We offer lots of options for straightening teeth. We also provide patients with a free consultation and have payment plans available. Contact Pezoldt Orthodontics at our Oakdale office at (209) 847-7014  to schedule your free consultation.