ORTHODONTIC TREATMENT IN MODESTO AND OAKDALE
Your Selection of Braces and Clear Aligners for a Perfectly Aligned Smile
At Pezoldt Orthodontics, we understand the importance of a smile that reflects your confidence and personality. Our comprehensive range of orthodontic treatments in Modesto is crafted to meet your individual needs, preferences, and lifestyles. Explore our selection of innovative braces and clear aligners, and discover the pathway to your ideal smile!
TYPES OF TREATMENT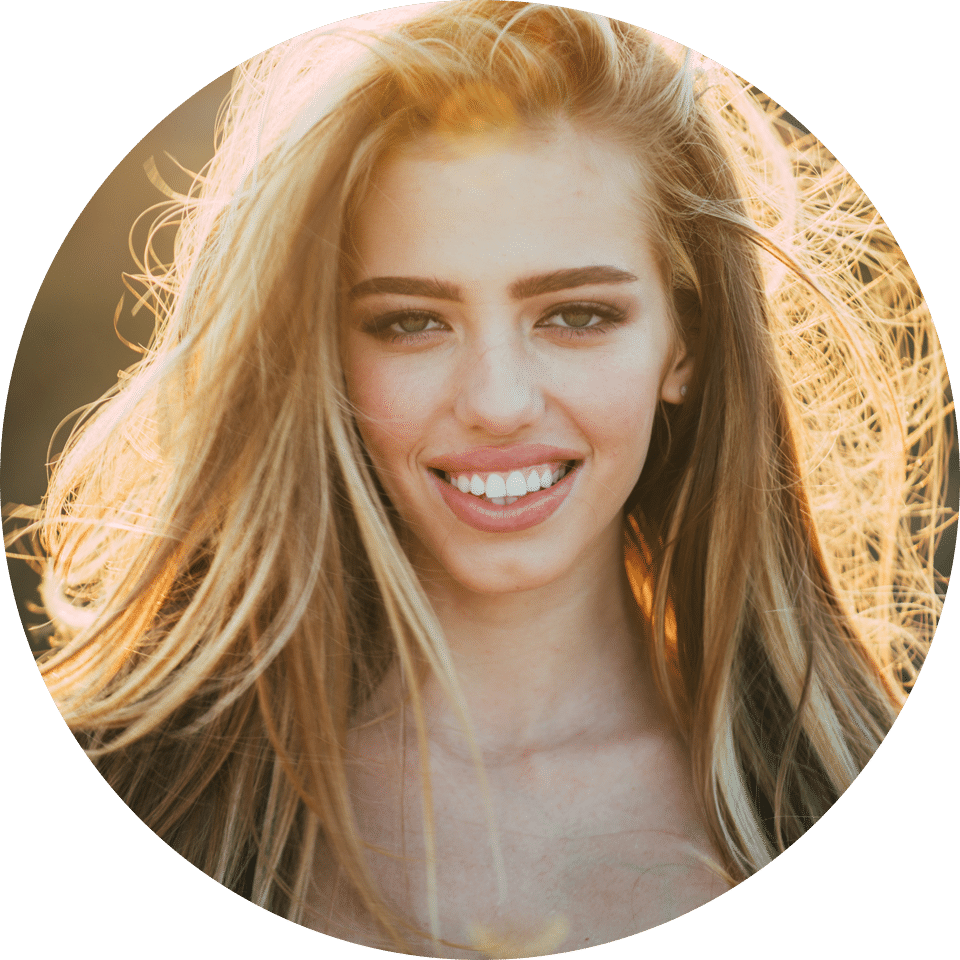 INVISALIGN
Invisalign is a series of removable and customized aligners that gradually shift your teeth into the desired positions. The aligners are worn like mouthguards over your teeth and are virtually invisible to the naked eye. No one will know you are undergoing orthodontic treatment since there are no metal brackets involved.
Invisalign aligners are replaced about every two weeks. Since the aligners are removable, you don't have to adjust your diet to accommodate treatment, and hygiene is easier. These are just a few of the many reasons adults love Invisalign in Modesto California so much!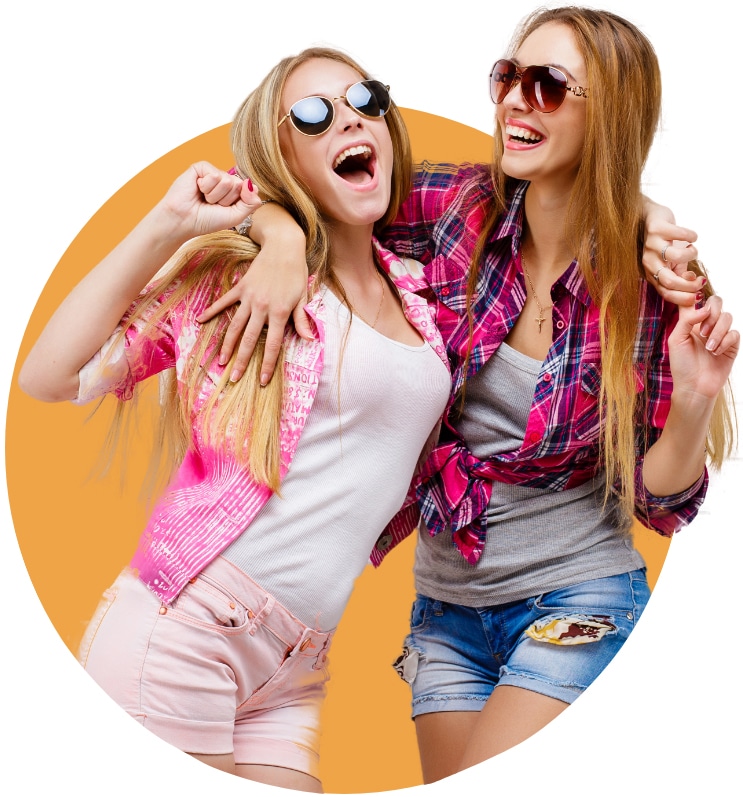 Invisalign Teen
Customized for our adolescent patients, Invisalign aligners are comfortable yet strong. They're a perfect fit for active teens involved in activities. So whether you're playing the trumpet or going out for soccer, you no longer need to worry about braces holding you back.
If your friends have braces, you've probably heard one of them say "I can't eat that because of my braces", or "I wish I could eat popcorn again". Unlike metal braces, Invisalign Teen clear aligners are removable, which means patients can eat all the food they love. With Invisalign Modesto clear aligners for teens, you can eat whatever you want!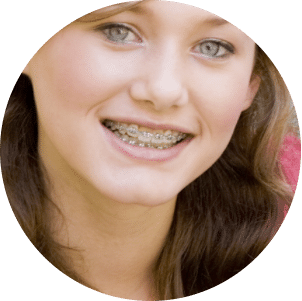 Traditional Metal Braces
Traditional metal braces are the most common type of braces and are more comfortable today than ever before. Made of high-grade stainless steel, metal braces straighten your teeth using metal brackets and archwires.
With metal braces, you have the option of adding colored elastics (rubber bands) for a more unique and colorful smile. They have been tried-and-tested orthodontic solutions for mild to severe cases, and they remain effective and flexible to this day.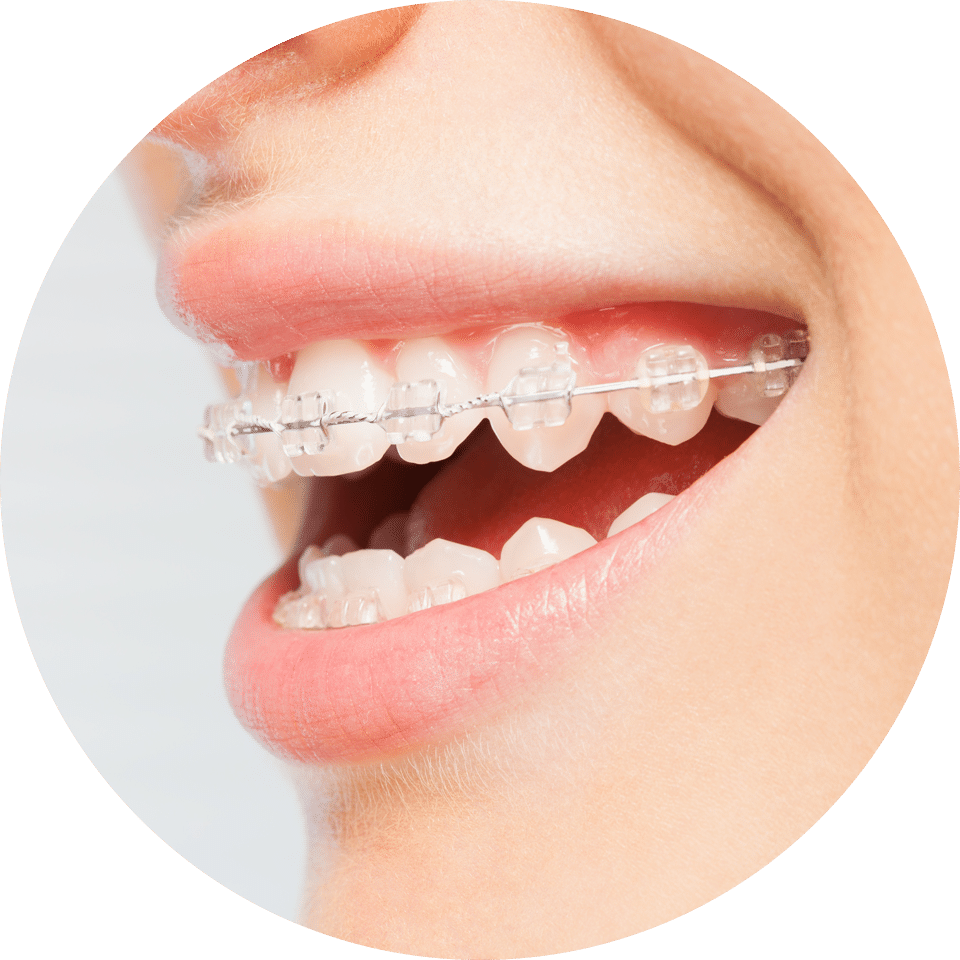 Clear Ceramic Braces
If you want to straighten your smile but do not qualify for Invisalign and don't want hidden braces, then clear ceramic braces are a perfect option for you! Ceramic braces are nearly identical to traditional braces and are designed to work in the same manner, except that they are made of clear ceramic.
Our clear braces Modesto brackets use a translucent ceramic material that blends in with the natural color of your teeth, making them almost invisible to the naked eye. This is a very popular option for teens and adults alike.

How to Choose the Best Treatment Type
Choosing the right orthodontic treatment in Modesto or Oakdale is essential for achieving the perfect smile. Below is a straightforward guide to help you make this crucial decision:
Assess Your Needs
Consider the severity of the alignment issues you have. More severe cases might necessitate traditional braces, while minor adjustments might be suitable for Invisalign Modesto or clear braces. It's also crucial to evaluate your aesthetic preferences during treatment and ensure your overall oral health is in good condition before starting any orthodontic treatment.
Consider Your Lifestyle
If you have a high activity level or play contact sports, removable aligners might be the best option. Your dietary habits also play a role; traditional braces Modesto CA and Oakdale may impose more dietary restrictions. Consider how each treatment fits into your daily routine, including maintenance and the frequency of adjustment appointments.
Budget and Insurance
Review the costs associated with each treatment option and determine what aligns with your budget. Also, review your dental insurance coverage and calculate the out-of-pocket expenses you would incur with each treatment option.
Consult with a Professional
Seek expert advice from professionals like us at Pezoldt Orthodontics. We can discuss your specific needs and concerns and provide a tailored treatment plan, taking into account your lifestyle, preferences, and desired outcomes.
Age and Commitment
Some treatments are more suited to either teens or adults. Evaluate your willingness and capability to adhere to treatment requirements, such as the discipline needed for wearing removable aligners for the prescribed hours each day.
Duration and Convenience
Evaluate the time commitment for each treatment and consider how often you'll need to visit the orthodontist for adjustments or check-ups.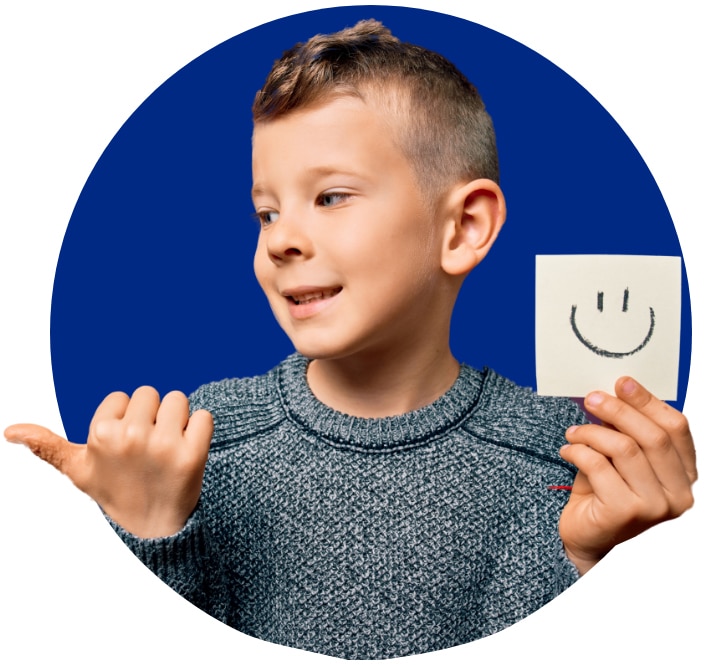 Get the Smile You Want with Dr. Brad Pezoldt!
Dr. Pezoldt has been making people in Stanislaus County, Modesto, and Oakdale smile for over 23 years! He is committed to helping people get beautiful, healthy smiles and uses the newest technology to do it.
At Pezoldt Orthodontics, our team is dedicated to making sure every patient gets the best care. We always put your needs first and make sure you feel comfortable and informed. We want you to have a smile you love and are proud of, and we work hard every day to make that happen.
BOOK AN APPOINTMENT