Quality Orthodontics That Fit Your Life
Treatment Options takes an exceptional team to create extraordinary results and we're so pleased with our team that we're kind of overflowing with pride. Every member of the team is equally committed to getting the kind of results Dr. Pezoldt is famous for – and that's great. They also share in our common mission to help our patients feel almost as good during their treatment as they do the day they get their braces off.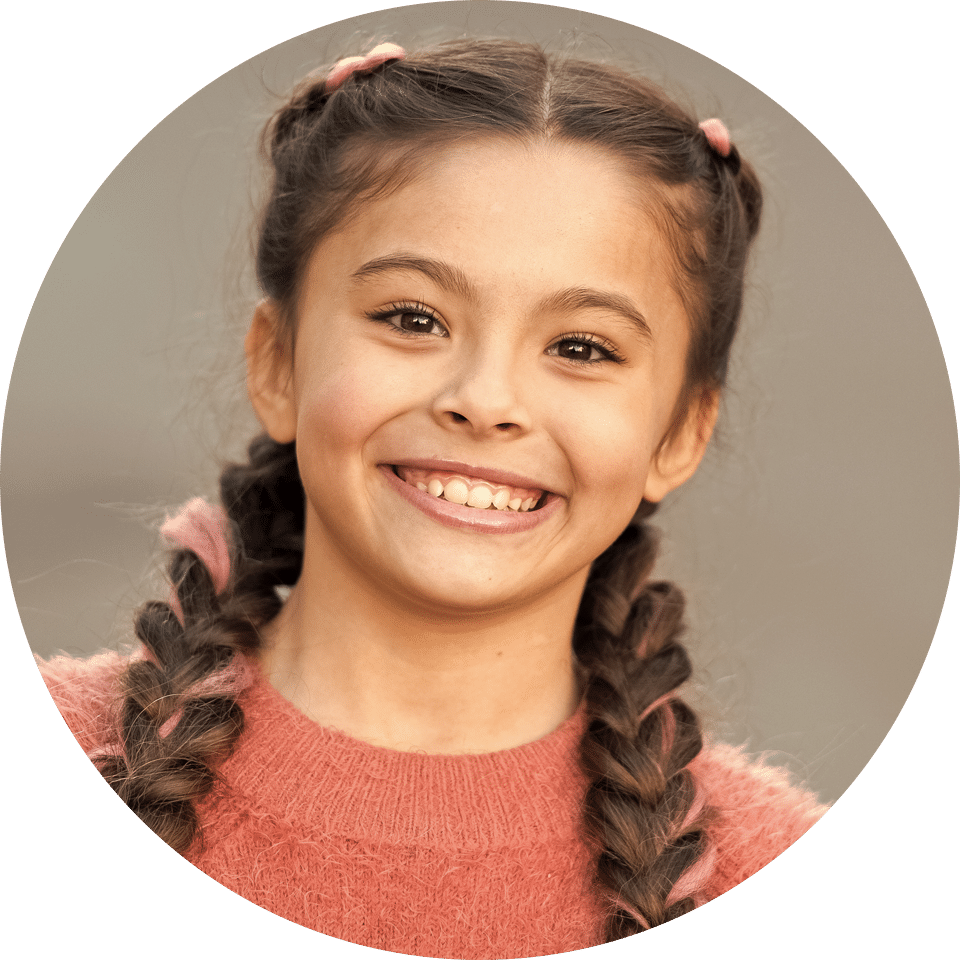 Treatment Options
Treatments For Children
While there is no wrong age for orthodontic treatment, Dr. Pezoldt believes the optimum age for children to be evaluated for treatment is around age 7. This makes it possible for Dr. Pezoldt to diagnose and correct tooth and jaw problems in the least invasive way.
Early treatment allows us to:
Correct and guide the growth of your child's jaw to help the permanent teeth come in straight.
Regulate the width of the upper and lower arches.
Create more space for crowded teeth.
Avoid the need for permanent tooth extractions later in life.
Correct thumb-sucking and help improve minor speech problems.
In many cases, Dr. Pezoldt will recommend holding off on the decision to put your child in treatment until they have all their adult teeth. In those cases, we will see your child, free of charge, once a year to track his/her growth and address any issues that develop as your child grows.
Treatment For Teens And Adults
Between the ages of 11 and 15 is the most common time for orthodontic treatment. There are advantages to using this period of growth as part of the orthodontic process to position the teeth and jaws correctly.
It's also a time when self-esteem related to appearance is important, so braces are often a welcome addition. Many kids even see it as a right of passage.
It's never too late for adults to get the smile they've always wanted. Dr. Pezoldt has successfully treated hundreds of adults for issues ranging from cosmetic concerns to complicated dental and functional conditions – and Dr. Pezoldt almost never recommends tooth extraction or surgery.
Benefits include:
Improved Smile and Appearance
Increased Confidence
No more hiding your Smile!
Reduced Tooth Wear from Misaligned Teeth
Improved Oral Hygiene
Much Easier to Brush and Floss Aligned Teeth
Improved Periodontal (gum) Health
Improvement of TMJ disorders and Related Symptoms such as Headaches
Invisalign® Straight Teeth Without Braces
The Invisalign® System straightens your teeth without wires and brackets, using a series of clear, customized, removable aligners. It's virtually undetectable, which means hardly anyone will know that you're straightening your teeth.
Invisalign combines advanced 3-D computer graphics technology with the 100-year-old science of orthodontics. Invisalign aligners are designed to move your teeth in small steps to the desired final position prescribed by Dr. Pezoldt. Each aligner is precisely calibrated and manufactured to fit your mouth at each stage of the treatment plan.
Your first step is to visit our office to determine if Invisalign is right for you.
After sending precise treatment instructions, Invisalign uses advanced computer technology to translate these instructions in a sequence of finely calibrated aligners — for best results, you will wear your aligners for about 23 hours a day.
Each aligner is worn for about two weeks and only taken out to eat, brush and floss. As you replace each aligner with the next, your teeth will begin to move gradually — week by week until the final alignment prescribed is attained. Then you'll be smiling like you never have before!
At your complimentary consultation, Dr. Pezoldt will determine if this treatment is an effective option for you. To see if Invisalign can help you achieve the smile you've always wanted, contact us to make an appointment.
NO MORE IMPRESSIONS
With our new digital scanner, Pezoldt Orthodontics can create a digital map of your smile without the need for goopy, messy impressions. It's just one more way we are doing everything we can to make your experience more comfortable – and your result the best it can be.