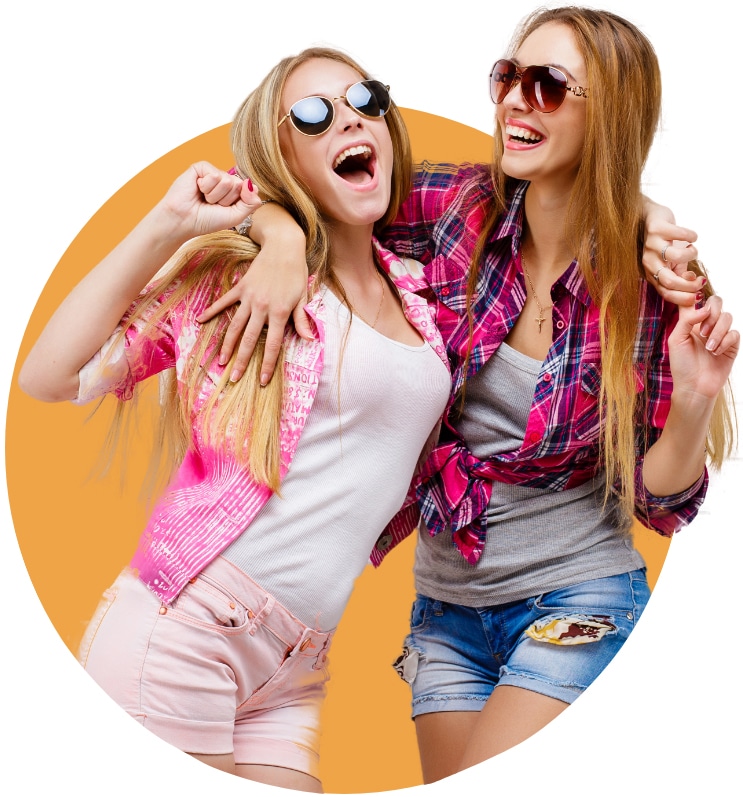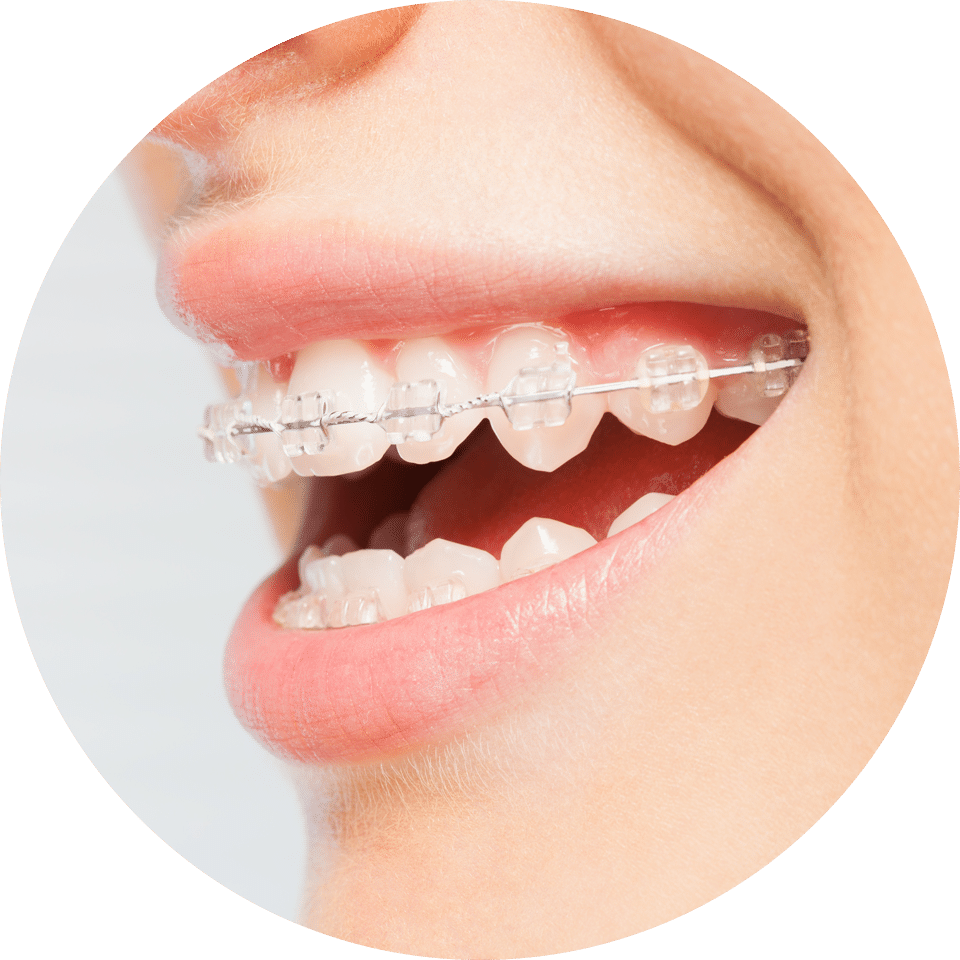 Change your smile
Without changing your lifestyle
PIZZA, POPCORN … NO PROBLEM!
Orthodontic Treatment For Teens
Now teens don't have to worry about embarrassing metal braces in their yearbook photos or Facebook profiles – introducing Invisalign Teen. Invisalign for Teens is the clear way to straighten teeth without metal braces, using aligners. Aligners are removable and virtually invisible, which means you can straighten your teeth without anyone knowing. You can still eat and drink what you want. Also, you can brush and floss normally to maintain healthy gums and teeth, and there are no wires, metal or brackets to cause mouth abrasions.
Traditional metal braces are the most common type of braces and are more comfortable today than ever before. Made of high-grade stainless steel, metal braces straighten your teeth using metal brackets and archwires. With metal braces, you have the option of adding colored elastics (rubber bands) for a more unique and colorful smile.
Clear bracket braces are like traditional braces except that the brackets are clear. They are less noticeable when you have them which is the appeal of them. It may be hard to even know you are wearing them. They use a wire and bracket system which gets adjusted over time to make small changes. This will help to change the alignment of your teeth to fix any problems you have.

5 GREAT REASONS TO CHOOSE
INVISALIGN FOR YOUR Teens
No emergencies from broken braces or wires
Orthodontic Treatment For Teens, We know you are busy and don't have time for extra problems for your orthodontic treatment. With Invisalign, there are virtually no emergencies or extra trips to see us.
FEWER AND LESS FREQUENT APPOINTMENTS
This means you are getting better care, but with more convenience and fewer appointments in the office.
Less discomfort
With Invisalign, you don't have bulky brackets that irritate your lips and tongue.  Invisalign is custom designed for you by Dr. Pezoldt, the movement is precisely calculated to minimize the soreness of your teeth. Most patients say their teeth are almost never sore!
EASIER BRUSHING AND NO FOOD RESTRICTIONS
Love popcorn, corn on the cob, or apples? Like to eat sticky candy every now and then? With Invisalign, you can eat whatever you like. Plus brushing and flossing is just as easy as it is now
REPLACEMENT ALIGNERS
Worried about losing an aligner? Lost aligners happen much less often than people think, but if it does, we will replace it quickly!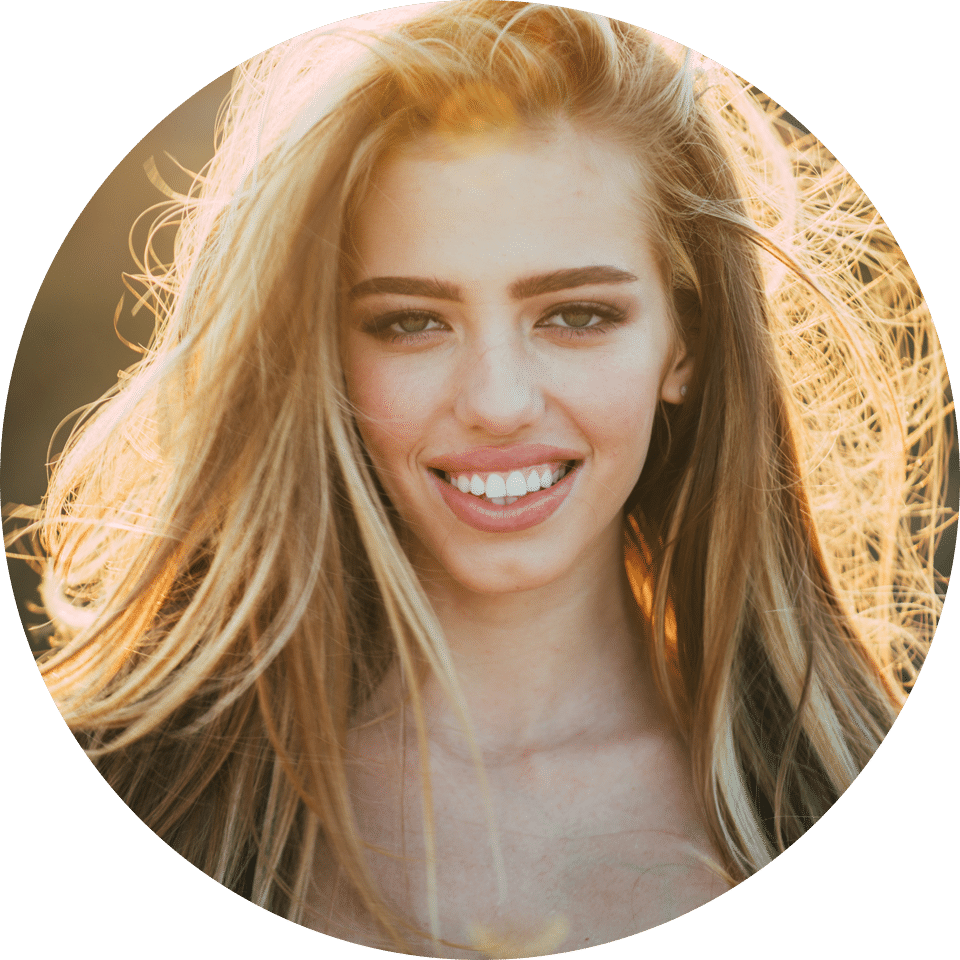 READY TO GET STARTED?
TALK WITH OUT SMILE SPECIALISTS TODAY
New patients get a free smile assessment that includes digital x-rays and a complete smile analysis ($249 value) with treatment when you sign up for your initial consultation online.
Why wait any longer?
It's your turn to get the smile you want.
Click, call, or text us at (209) 524-8381 today to schedule your complimentary Smile Design session with Dr. Pezoldt.