Invisalign is all the rage these days. Teens and adults alike undergo this treatment for straight teeth. Now, you are considering getting Invisalign in Modesto, but you want to learn more before committing. Check out some interesting facts about Invisalign.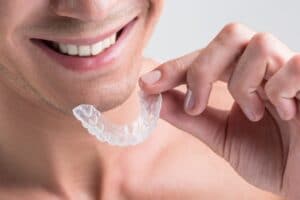 Treatments Are Customized
Did you know that Invisalign treatments are customized? After examining your teeth and taking 3D scans, your Modesto orthodontist will create a treatment plan just for you. The plan will move your teeth into the desired position over the next several months.
See the Results Ahead of Time With Invisalign in Modesto
You've always wanted to see into the future, and you can when you get Invisalign in Modesto, California. Your Modesto orthodontist will provide a preview of what your smile will look like when the treatment is over. That's certain to get you excited about undergoing treatment.
Your Aligners Are Removable
Imagine being able to take your aligners out to eat your favorite foods or play sports. That's no problem when you get Invisalign in Modesto. You do need to wear them for around 23 hours a day, but that gives you plenty of time to munch on your favorite foods or smile for the camera. Just make sure you keep them in the case when you aren't wearing them, so you don't lose them.
You Won't Need Many Appointments
You have a busy life and don't want to go to the orthodontist every week. With Invisalign, you only need to go every six to eight weeks. That gives you more time to do the things you love.
Get Invisalign in Modesto
Are you ready to get Invisalign? Dr. Pezoldt is a leading Modesto Invisalign provider and ready to help you achieve straight teeth. Contact Pezoldt Orthodontics' Modesto office at (209) 524-8381 to schedule your free consultation. Then you'll be a step closer to the perfect smile you've always wanted.