Braces For Adults are the most common form of orthodontic treatment, and Dr. Brad Pezoldt and the talented team here at Pezoldt Orthodontics have been treating adults in the 95361 zip code area with braces for years! Many adults envision metal head gear when you think of braces, but there are a variety of types of braces for adults available today!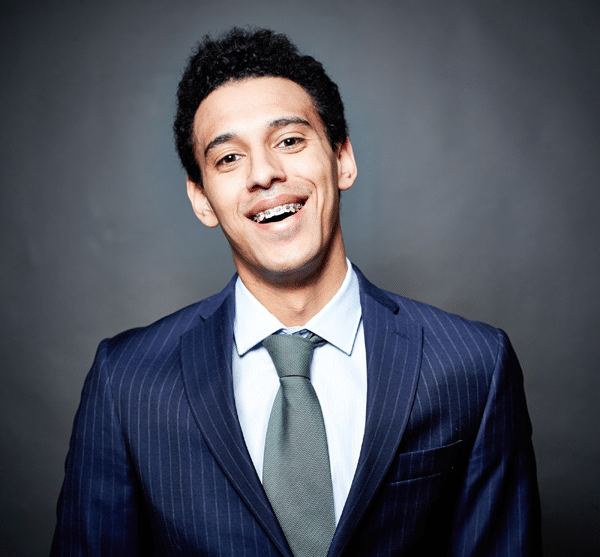 Braces for Adults
Traditional metal braces
Clear Braces
Invisalign
Each offers their own benefits, and Dr. Pezoldt evaluates each individual patient, looking at their dental condition and lifestyle needs, in order to help them achieve the highest level of treatment.
Braces Vs. Invisalign
Invisalign is not for everyone, especially those suffering from a particularly severe dental condition, and the team here at Pezoldt Orthodontics can identify exactly which type of braces for adults are best suited to correcting a patient's dental condition. Invisalign is a modern alternative to metal braces. 3D imagining scans are used to create the clear aligners system. And it works by gently guiding your teeth to their prescribed location. This system is also removable, which allows patients to not only maintain optimal dental hygiene but also eat without fear of breaking your braces.
Nonetheless, it is important to remember that braces aren't just for teenagers anymore! Adults and working professionals are embracing the many forms of more discreet braces in order to perfect their smiles. And Dr. Pezoldt and his wonderful team understand that a beautiful smile can help to build confidence at any age!
Ready to start your journey to a more confident smile?
---
Dr. Brad Pezoldt and the team at Pezoldt Orthodontics are experts in orthodontics. If you have any questions pertaining to Invisalign, Invisalign Teen, braces and clear braces in the 95355 zip code area: Modesto, Stanislaus County, Riverbank, Ceres, and Salida, CA or would like to schedule a complimentary consultation with Dr. Pezoldt, contact Pezoldt Orthodontics at: (209) 524-8381.