Braces can solve a variety of orthodontic problems (crooked teeth, overbite, underbite, open bite, etc.). Orthodontic treatment with braces from Pezoldt Orthodontics help patients in Turlock CA achieve perfectly aligned teeth, a better functioning mouth, and a beautiful, healthy smile. Dr. Brad Pezoldt and the team at Pezoldt Orthodontics want you to better understand how you can get that dynamite smile with braces in Turlock CA.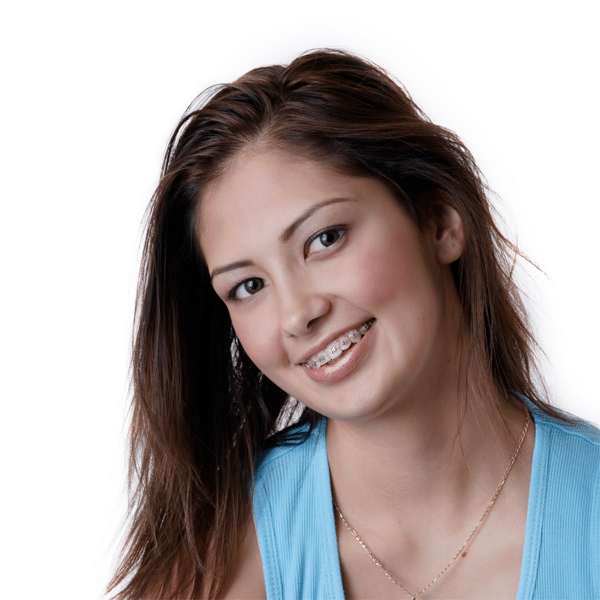 Types of Braces: 
•Clear Ceramic Braces
•Metal In-Ovation R
Braces Turlock CA
A little pressure goes a long way! Brackets are comprised of several parts that work together to apply pressure to move the teeth, and they each play a specific role to help straighten the teeth. The brackets are the small square pieces that attach firmly to the front of the teeth. The brackets act as an anchor for the archwires. The archwires are the metal wires that stretch over the row of teeth. They help to guide the movement of the teeth, pulling them gently to the right position and order. The elastics or rubber bands, if they are indicated, are attached to hooks on the braces, and they work between the upper and lower teeth to achieve proper alignment.
If this form of treatment in Turlock CA sound like they might be a good fit for you, set up a consultation with Pezoldt Orthodontics. Dr. Brad Pezoldt will meet with you to assess your specific needs and help create an individual plan of treatment with braces to suit your goals and your lifestyle. Or, if you have recently come out of orthodontic treatment and need to look into retention, Pezoldt Orthodontics will be happy to help.
Dr. Brad Pezoldt and the team at Pezoldt Orthodontics are experts in Braces. If you have any questions pertaining to Invisalign, Invisalign Teen, braces and clear braces in Oakdale CA, 95361 zip code area, Stanislaus County CA, Turlock CA, Knights Ferry CA, and Sonora CA or would like to schedule a complimentary consultation with Dr. Brad Pezoldt contact Pezoldt Orthodontics at: (209) 847-7014