You've research orthodontic treatments and realized Invisalign is right for you. Now, you just need to find the top Invisalign provider in Modesto, CA, and you'll be well on your way to straight teeth. Just one question remains. How do you find the top provider? Just look for certain qualities.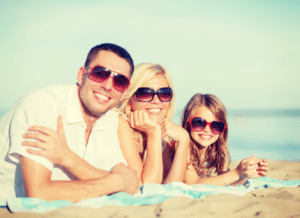 Choose a Board-Certified Orthodontist
The American Board of Orthodontics certifies professionals who commit to providing quality patient care throughout their careers. To start the certification process, orthodontists must complete written and clinical examinations. Then, they must commit to pursuing continuing education opportunities. Only 20 percent of orthodontists in the United States are board-certified. Fortunately, the top Invisalign provider in Modesto, CA, has been certified by the board, so you can move forward with confidence.
Read the Reviews for the Top Invisalign Provider in Modesto, CA
Board certification is great, but what do the patients think? Patients also love the top Invisalign provider in Modesto, California. Check out the Google reviews and you'll be excited to start treatment. When lots of patients love a provider, you know you'll love that orthodontist, too.
Check Before and After Photos
You can't be the top Invisalign provider in Modesto without getting excellent results. The leading Invisalign provider posts before and after pictures you can check before you schedule your consultation. Once you look at the results, you'll be ready to move forward.
Get a Free Consultation
Did you know that some orthodontists make people pay for consultations? That's a waste of your hard-earned money. The best orthodontist offers free consultations. During the consultation, the orthodontist will make sure you're a good candidate for Invisalign and then create your treatment plan.
Schedule a Free Consultation with the Top Invisalign Provider in Modesto, CA
Dr. Brad Pezoldt of Pezoldt Orthodontics is board-certified and has lots of positive reviews. The office features before and after photos on the website for you to check, and you can get a free consultation. Contact Pezoldt Orthodontics' Modesto office at (209) 524-8381 to schedule your consultation.